Who's in Charge?: Changing Character Agency in Early Doctor Who
Keywords:
Doctor Who, character agency, production context, television narrative
Abstract
This article investigates the impact of production process upon character agency in early Doctor Who, focusing on the period between 1963 and 1966, during which time William Hartnell starred as the Doctor. As originally conceived by Sydney Newman, Verity Lambert and David Whitaker, it is debatable to what extent the Doctor could be regarded as the 'hero' of the narrative, as this role was often better fulfilled by his human companions, initially represented by teachers Ian Chesterton (William Russell) and Barbara Wright (Jacqueline Hill), who provided a ready point of identification for viewers. This situation changed significantly during Hartnell's tenure, but the shifts in agency that occurred were so radical as to seem almost ad hoc, reflecting industry pressures that typified television drama of the time. The extent to which these changes were influenced by the programme's rapid turnaround are examined here via a combination of textual analysis and historical production research, before being briefly contrasted with the modern version of Doctor Who, starring Jodie Whittaker, whose production context allows for more considered development of long-term character arcs.
References
Bentham, Jeremy (1986). Doctor Who: The Early Years. London: W.H. Allen.
Carney, Jessica (1996). Who's There?: The Life and Career of William Hartnell. London: Virgin.
Davies, Russell T (2010). Doctor Who: The Writer's Tale. London: Random House.
Greimas, Algirda Julien (1983). Structural Semantics: An Attempt at a Method, trans. Daniele McDowell, Ronald Schleifer and Alan Velie. United States: University of Nebraska Press.
Heath, Stephen (1981). Questions of Cinema. Basingstoke: Palgrave Macmillan.
Hills, Matt (2010). Triumph of a Time Lord: Regenerating Doctor Who in the Twenty-First Century. London: I.B. Tauris.
Howe, David J., Stammers, Mark and Walker, Stephen James (1994). Doctor Who The Handbook: The First Doctor. London: Virgin.
Jeffery, Morgan (2018). Doctor Who boss says three companions keeps show "surprising" – and hints at big Yaz plot for series 12, Digital Spy https://www.digitalspy.com/tv/a25651803/doctor-who-companions-series-12-yaz/ (last accessed 15-08-2019).
Porter Abbott, Horace (2002). The Cambridge Introduction to Narrative. Cambridge: Cambridge University Press.
Tosh, Donald (2011). "The End of the Line." In Doctor Who: The Gunfighters (DVD). London: BBC.
Tulloch, John and Alvarado, Manuel (1983). Doctor Who: The Unfolding Text. Basingstoke: Macmillan.
Wiles, John (1983). ). "John Wiles." Doctor Who Winter Special 1983/84: 7-9.
Films
Brighton Rock (1948).
Escape (Mankiewicz, 1948)
TV shows
The Adventures of Sir Lancelot (1956-57)
The Army Game (1957-60)
Blue Peter (1958- )
Dr Finlay's Casebook (1962-1970)
Doctor Who (1963-1989)
Doctor Who (2005- )
Joyous Errand (1957)
Maigret (1960-1963)
Nicholas Nickleby (1957)
Requiem for a Heavyweight (1957)
The Six Proud Walkers (1962).
St Ives (1955; 1960)
Z-Cars (1962-1978)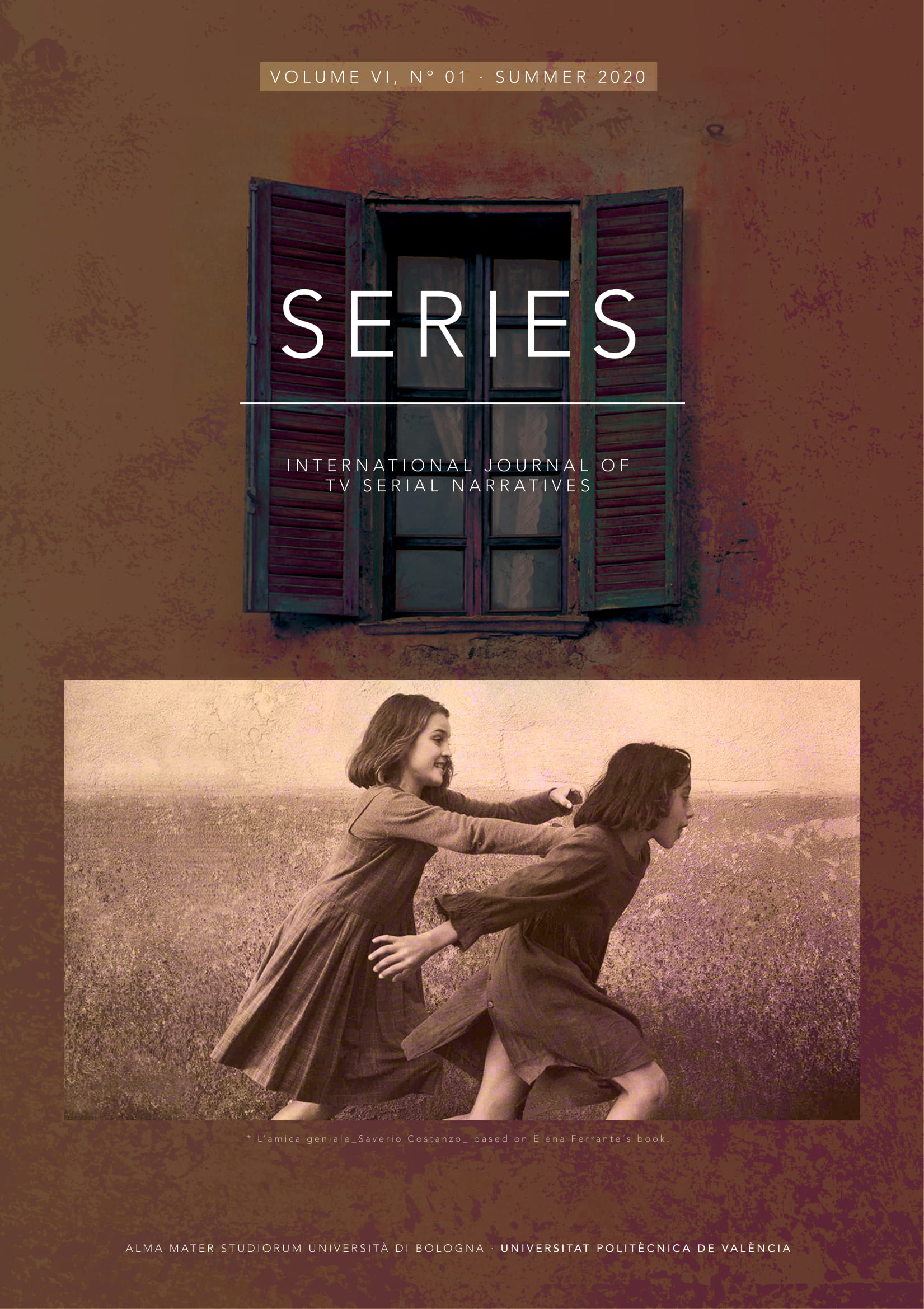 Downloads
How to Cite
Hewett, R. (2020). Who's in Charge?: Changing Character Agency in Early Doctor Who. Series - International Journal of TV Serial Narratives, 6(1), 5–15. https://doi.org/10.6092/issn.2421-454X/9805
Section
Narratives / Aesthetics / Criticism
License
Copyright (c) 2020 Richard Hewett
Copyrights and publishing rights of all the texts on this journal belong to the respective authors without restrictions.
This journal is licensed under a Creative Commons Attribution 3.0 Unported License (full legal code).
See also our Open Access Policy.