Introduction: Making models of contemporary serial media products
Keywords:
tv series, qualitative models, narrative ecosystems
References
Bougiatiotis, Konstantinos, and Theodoros Giannakopoulos (2016). "Content representation and similarity of movies based on topic extraction from subtitles." In Proceedings of the 9th Hellenic Conference on Artificial Intelligence. https://doi.org/10.1145/2903220.2903235.
Hennig-Thurau, Thorsten, and Mark B. Houston (2019). Entertainment Science. Data Analytics and Practical Theory for Movies, Games, Books, and Music. Cham: Springer.
Hoffman, Beth L. et al. (2018). "Use of Twitter to Assess Viewer Reactions to the Medical Drama, Code Black". Journal of health communication 23(3): 244-53. https://doi.org/10.1080/10810730.2018.1426660.
Noordegraaf, Julia (2016). "Computational Research in Media Studies: Methodological Implications." Kwalon 21(1): 52–9.
Ross, Michael, Manfred, Grauer, and Bernd Freisleben (eds.) (2009). Digital tools in media studies. Analysis and research. An overview. Berlin: transcript.
Michael, D. Smith and Rahul Telang (2016). Streaming, Sharing, Selling: Big Data and the Future of Entertainment Industries. Cambridge: MIT Press.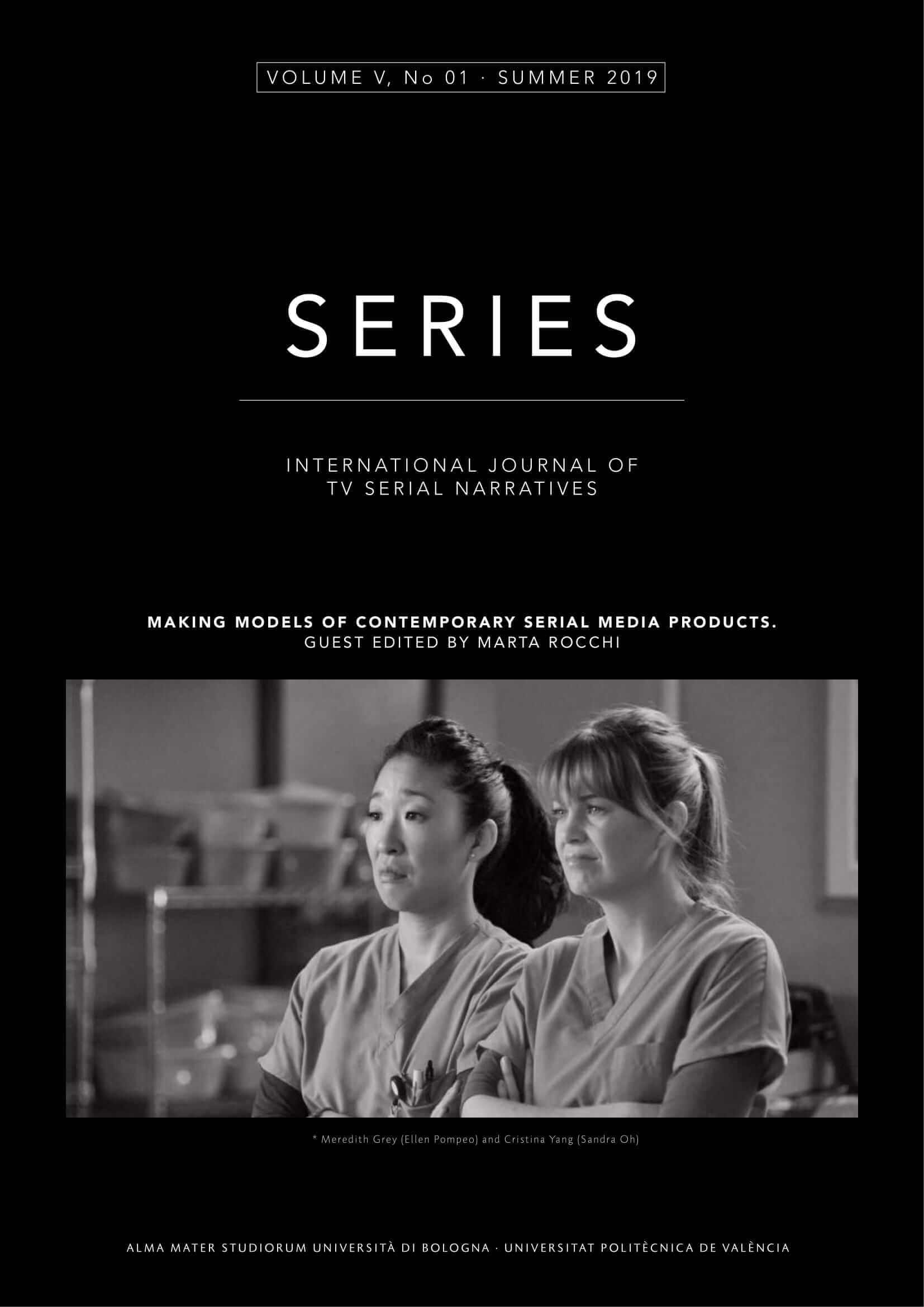 Downloads
How to Cite
Rocchi, M. (2019). Introduction: Making models of contemporary serial media products. Series - International Journal of TV Serial Narratives, 5(1), 5–7. https://doi.org/10.6092/issn.2421-454X/9715
License
Copyright (c) 2019 Marta Rocchi
Copyrights and publishing rights of all the texts on this journal belong to the respective authors without restrictions.
This journal is licensed under a Creative Commons Attribution 3.0 Unported License (full legal code).
See also our Open Access Policy.