Serial Contradictions. The Italian Debate on Tv Series
Keywords:
tv drama, complex tv, cinematic tv, tv series, tv audiences, television studies
Abstract
In the last decade the academic debate on television seriality has become lively and often quite animated, in the US as well as in Italy. The traditional hierarchic relation between cinema and television is clearly represented by the form of the most recent tv drama, whose boundaries are more and more difficult to locate. The main questions at stake seem to be the so-called "cinematic television" (Mills, 2013; Jaramillo, 2013), the umbrella definition of "quality tv" (McCabe and Akass, 2007) and its relation with the broadest concept of "complex tv" (Mittell, 2009, 2015). The essay will take into consideration these oxymorons, which are deeply rooted in the Italian tv series debate, with the aim of considering both their risks and their opportunities. A great variety of texts are grouped under the "tv series" label, but they are very different as far as content, production values and audience reactions are concerned. The academic discourse, however, only recently has tried to identify the differences between longstanding mainstream shows (such as, for instance, Grey's Anatomy or CSI) and some more recent, and supposedly "cinematic" series like True Detective or Fargo. Together with the analysis of the oxymoric nature of recent television seriality, the essay will explore the need to historicising what is proving to be one of the most dense and fruitful domains of recent television studies.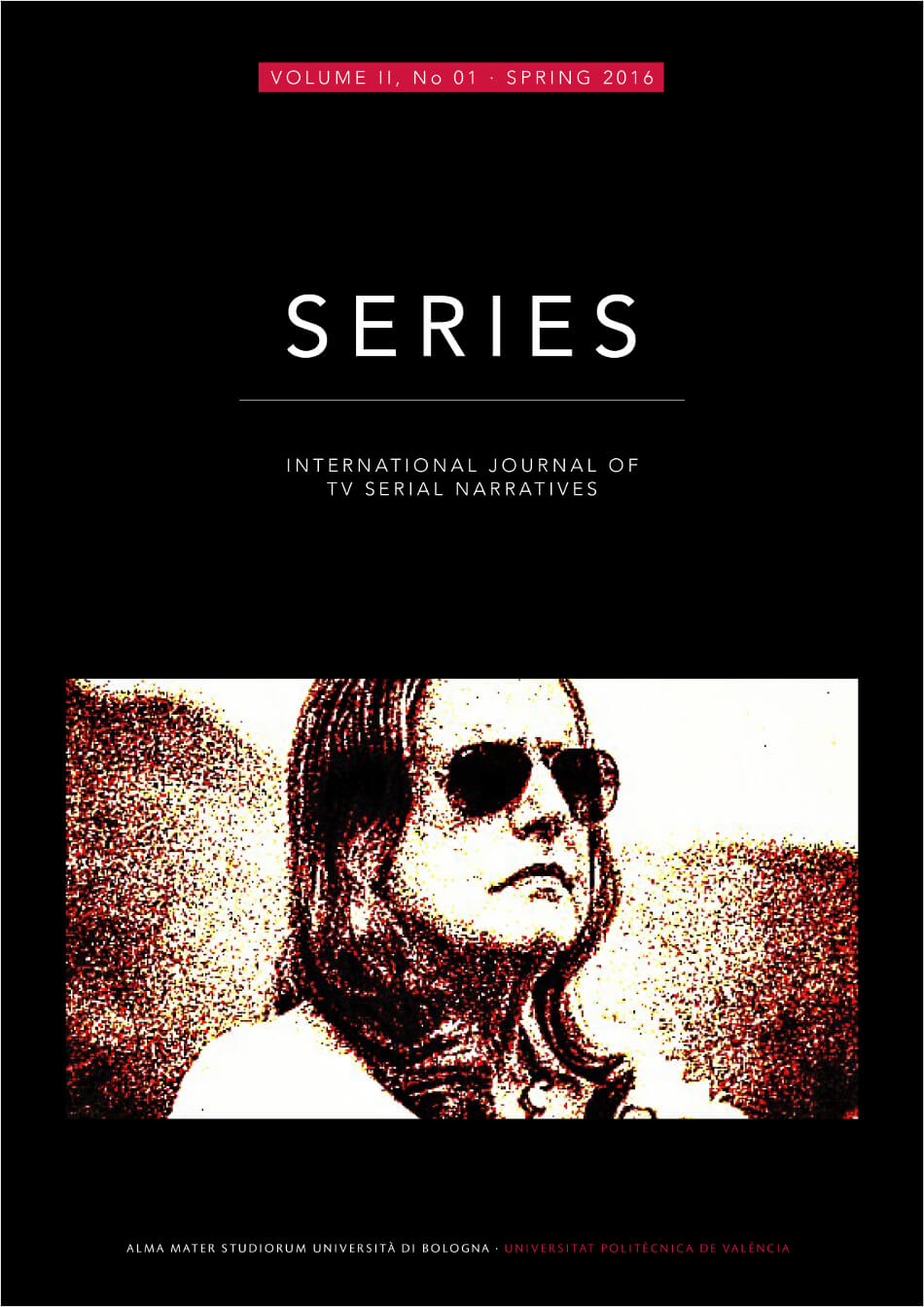 Downloads
How to Cite
Cardini, D. (2016). Serial Contradictions. The Italian Debate on Tv Series. Series - International Journal of TV Serial Narratives, 2(1), 47–54. https://doi.org/10.6092/issn.2421-454X/6163
Section
Narratives / Aesthetics / Criticism
License
Copyright (c) 2016 Daniela Cardini
Copyrights and publishing rights of all the texts on this journal belong to the respective authors without restrictions.
This journal is licensed under a Creative Commons Attribution 3.0 Unported License (full legal code).
See also our Open Access Policy.