Introduction: Serials in East Asia
References
Fiske, John (1987). Television Culture. London and New York:
Methuen.
Koetse, Manya (2019). "When Ad Breaks Get Weird: Branded Content in Chinese TV Dramas Is Ruining It For the Viewers." What's on Weibo. January 6. https://www.whatsonweibo.com/when-ad-breaks-getweird-branded-content-in-chinese-tv-dramas-is-ruiningit-for-the-viewers/ (last accessed 13-10-19).
Mittell, Jason (2015). Complex TV: The Poetics of Contemporary Television Storytelling. New York: NYU Press.
Oltean, Tudor (1993). "Series and Seriality in Media Culture." European Journal of Communication 8(1): 5-31.
Yang, Ling and Yanrui Xu (2017). "Chinese Danmei Fandom and Cultural Globalization from Below." In Boys' Love, Cosplay, and Androgynous Idols: Queer Fan Cultures in Mainland China, Hong Kong, and Taiwan, edited by Maud Lavin, Ling Yang and Jing Jamie Zhao, 3-19. Hong Kong: Hong Kong University Press.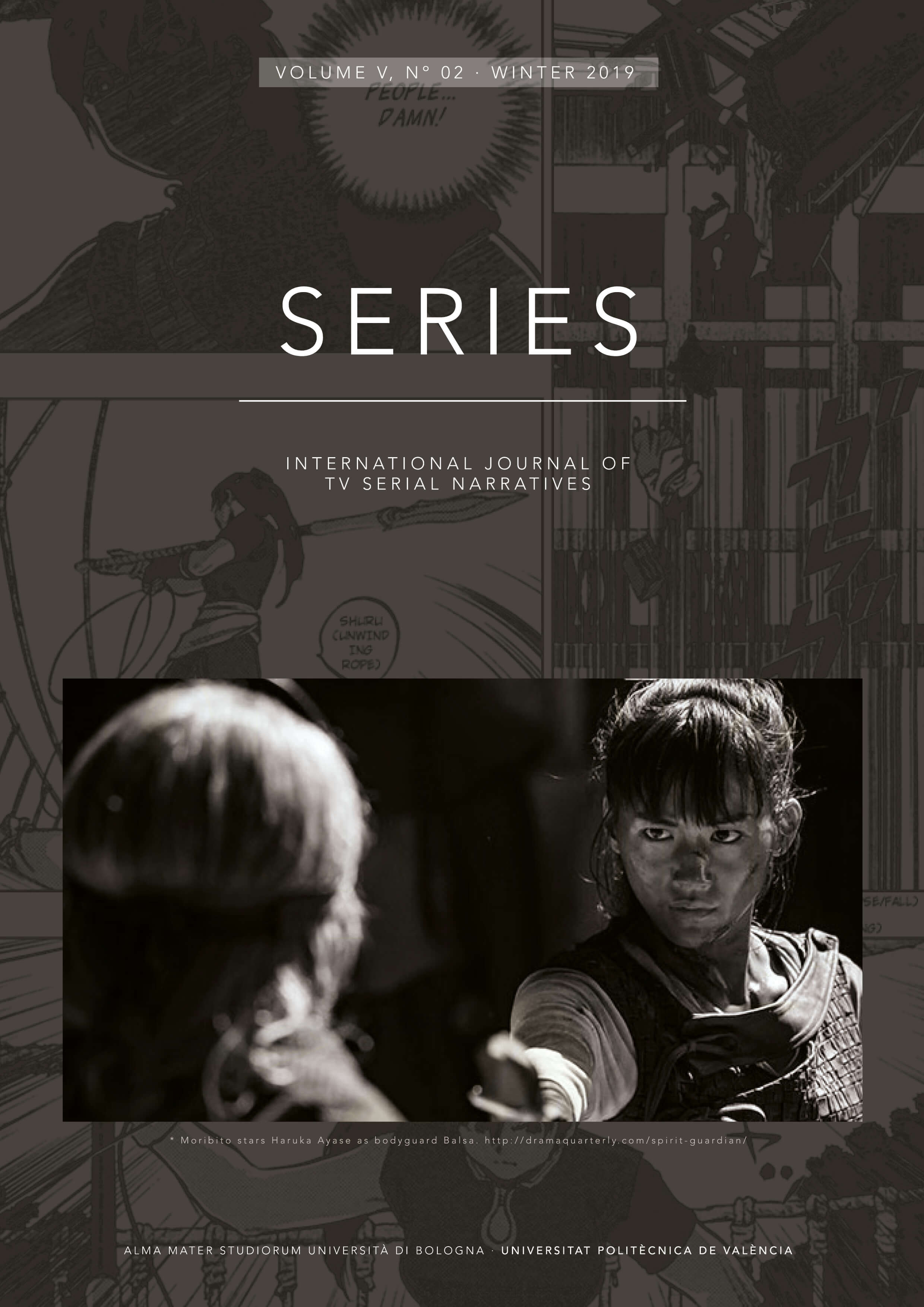 Downloads
How to Cite
Lee, S.-A., Kilpatrick, H., & Yee, W. L. (2019). Introduction: Serials in East Asia. Series - International Journal of TV Serial Narratives, 5(2), 5–10. https://doi.org/10.6092/issn.2421-454X/10202
License
Copyright (c) 2019 Sung-Ae Lee, Helen Kilpatrick, Winnie L.M. Yee
Copyrights and publishing rights of all the texts on this journal belong to the respective authors without restrictions.
This journal is licensed under a Creative Commons Attribution 3.0 Unported License (full legal code).
See also our Open Access Policy.